Ball games
There is a football pitch with goals beside the manor house and a beach volleyball pitch alongside the pond. There are two boules pitches by the barbecue cabin. Balls for the different activities can be borrowed from our activity room.
Canoes
Ransberg has 10 canoes for hire – Canadian – including oars and lifejackets. The canoes are loaded on a trailer that can be pulled by a regular car. Our pond is ideal for practising simple canoeing and lifesaving. The nearby lakes Ransjön and Skalltjärn offer more scope for canoeing, and the Klarälven river has many excellent stretches.
Climbing wall
In our barn there is a rather challenging 8-metre climbing wall. It has holds for four different routes of various degrees of difficulty. Fixed ropes along the wall and harnesses ensure safety.
A recent addition is our bouldering wall beside our climbing wall.
Cycling
The Klarälven trail is an old railway track that has been made into a cycle track. It stretches from Karlstad in the south to Hagfors in the north and is an excellent, easy track with lots of opportunities for activities and interest along the way. The distance from Ransberg to the Klarälven trail is just over 3 km.
Frisbee golf
Ransberg has a nine-hole frisbee golf course for all ages!
The course takes you round the whole of Ransberg. A perfect tour! At the same time as you enjoy the peace of the countryside, the frisbee golf gives you a real adrenaline kick. The course is available all yearr and there are frisbees for you to borrow.
Geocaching
For anyone who feels like doing an outdoor treasure hunt, there are more than 100 caches hidden around Ransberg. We have sat navs for hire if you don't have a smartphone.
The local area
The villages of Ransäter, Munkfors, Sunne and Torsby, to name a few, are within cycling distance and offer lots of cultural activities and attractions. Mårbacka (Selma Lagerlöf's birthplace), Erlandergården and Geijergården in Ransäter. There are lots of great hiking trails in the wonderful forests, which are interspersed with areas that have a rich cultural heritage. Go to Visit Värmland for more information.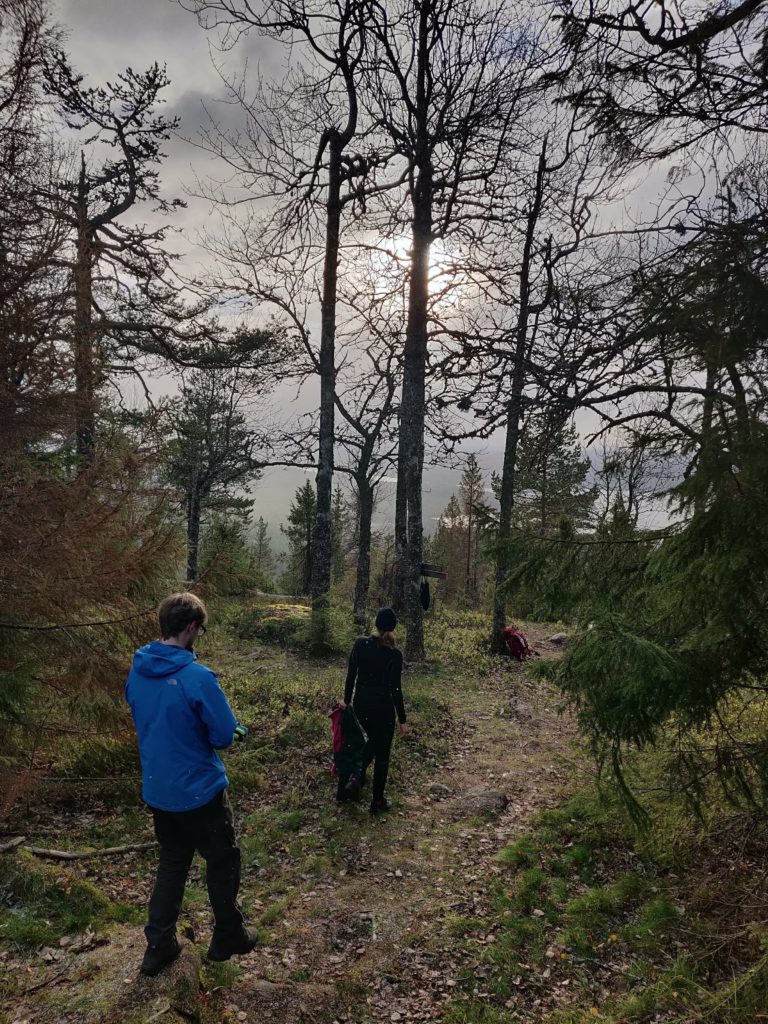 Survival Track
Survival Track is an adventure for old and young.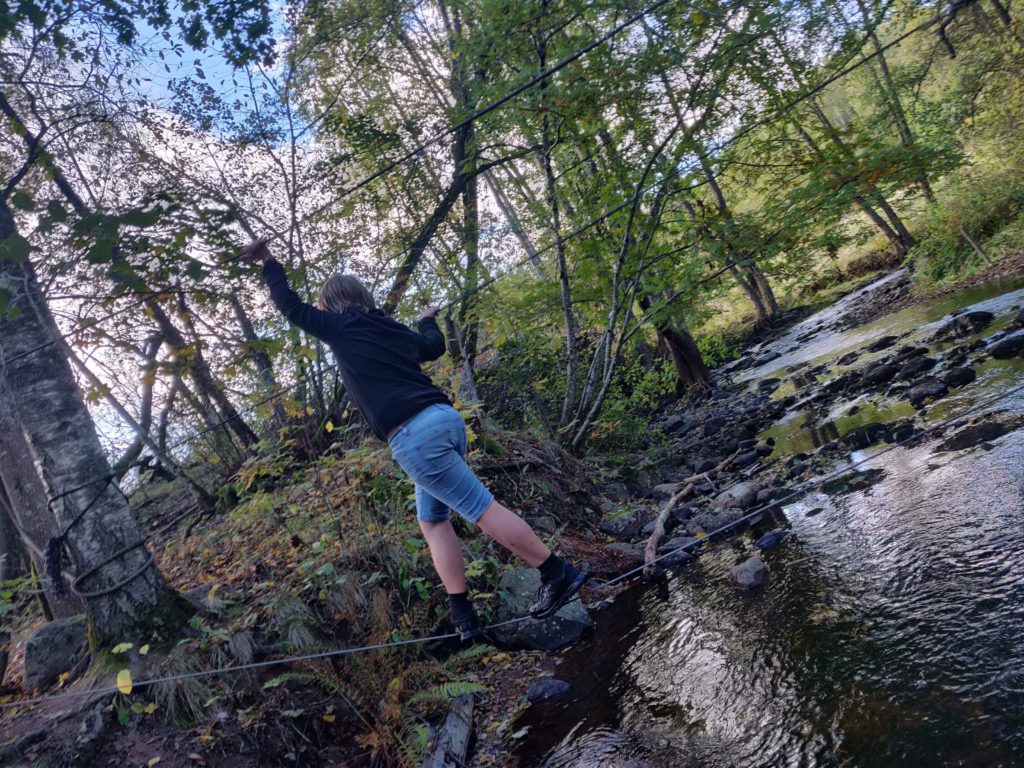 Swimming
Right beside the manor house is our own little bathing area. This is a dammed pond with a little sandy beach and a jetty. In our storeroom you can find inflatable rubber rings for games. The canoes can also be used in the pond. There are other locations for swimming within hiking distance (5 km).