Vårfesten
The date for the Spring festival 2020 is coming soon.
Vårfesten (the spring festival) usually takes place on the last weekend in April and is a working weekend when young and old meet at Ransberg in order to get the whole place in order. The event is open to anyone who wants to help Ransberg to progress forward. Apart from working on the site there's time for relaxing and socialising and the weekend always ends with a joint dinner.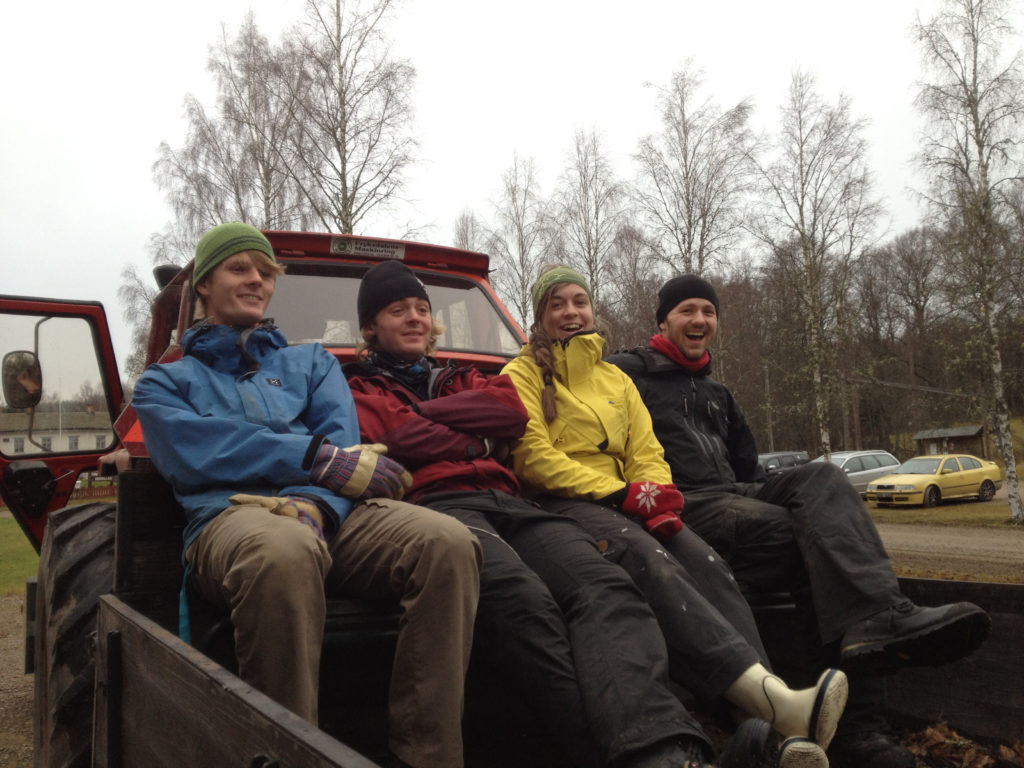 Ransberg stands for the cost of board and lodging for everyone, and you pay your own travel costs. For the challenge scouts (utmanarscouter) in The Temperance Guide and Scout Association, SEK 150 is usually payable for travel.
New Year Ball
Scouts aged 15-26 are invited every year to a ball at Ransberg. The event usually lasts for about four days and includes joint activities with everything from dancing practice to outdoor activities. The highlight – New Year's Eve – is celebrated in style in the manor.
You can find information about The New Year Ball 2019/2020 here.